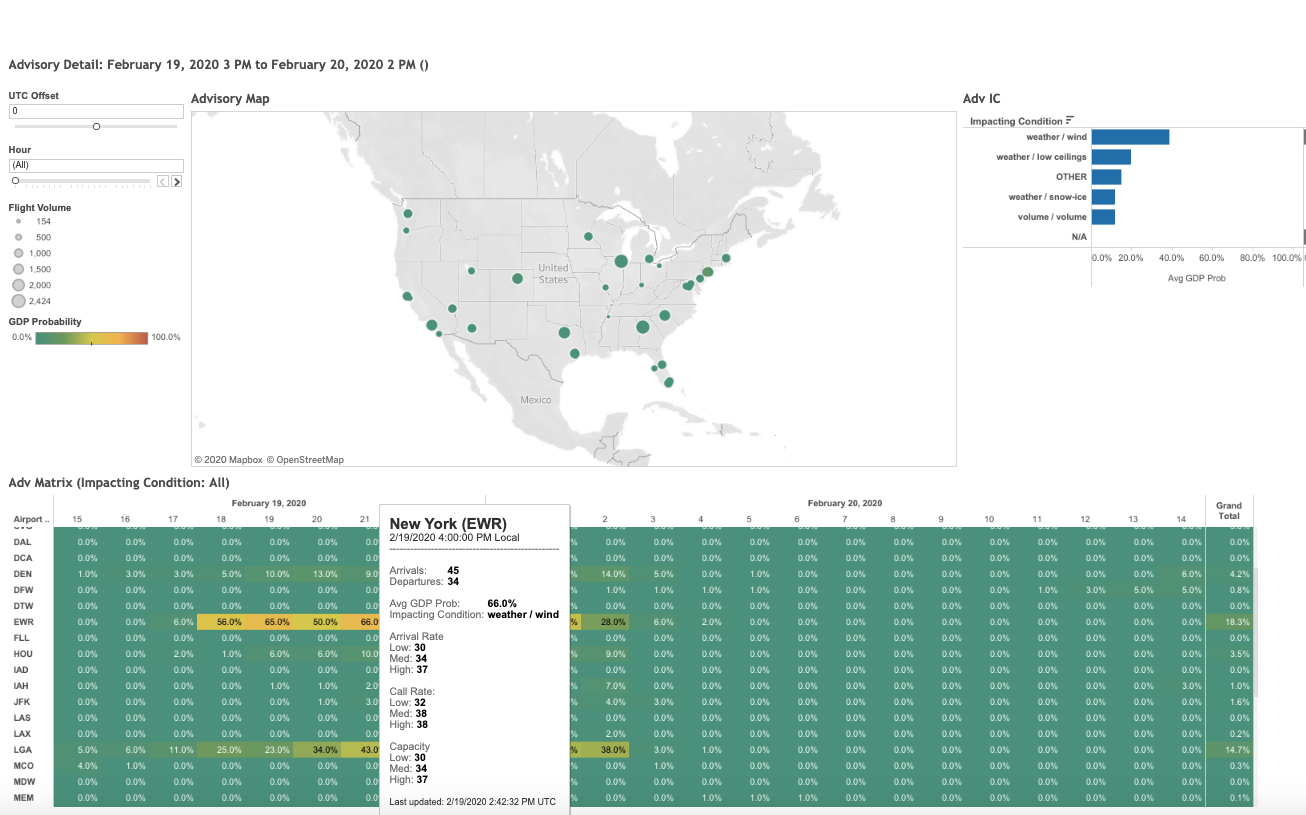 It's sunny as you look out the airplane window, you check the weather at your destination and all looks great too, but the pilot says you're waiting for clearance from Air Traffic Control to take off. What gives?
Several factors limit the rate at which flights can land safely at an airport, including visibility, wind gusts and wind direction, cloud ceilings, on so on. The Air Traffic Control system in the United States manages these conditions through Ground Delay Programs (or GDPs). During a GDP, flights headed to an airport with reduced landing capacity are held on the ground at their origin airport (hence the term ground delay). This prevents flights from taking off too early and queuing in the air near the airport, which is more expensive and less safe.
Lumo's machine learning algorithms predict GDPs and their impact on flight delays.